Drs Joshi
Pinnacle Seminars June 2007, 2008, 2009, 2010, 2011, 2012, 2013, 2015, 2017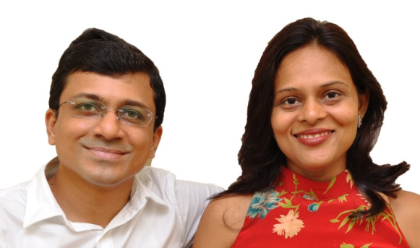 Shachindra and Bhawisha have continually impressed and stimulated their audiences with their immense generosity of sharing their knowledge and experience of materia medica. Their teaching style is informative and clarifying. They have been teaching in the UK every year since 2003, including live case seminars. Their lectures are highly appreciated for their simplicity, enthusiasm and in-depth analysis.
Most recently the Joshis have developed an understanding of the correspondences between the elements of the periodic tables, rows and columns, with animal remedies. Their most recent books, Quick Book of Minerals and Animals and Homeopathy and Patterns in Mammals, are based on their extensive case experiences.
In their next seminar the Joshis will expand on the application of the concept of Levels of Human Development, which was first understood in relation to the mineral remedies, and has since contributed to our ability to similarly map the animal kingdom, and now the plant kingdom as well. By understanding our Materia medica as having a logical framework -- a map -- we can recognise the patient's pattern with greater ease and consistency.