Welcome To Pinnacle Seminars UK
ALTOGETHER
DRS SHACHINDRA AND BHAWISHA JOSHI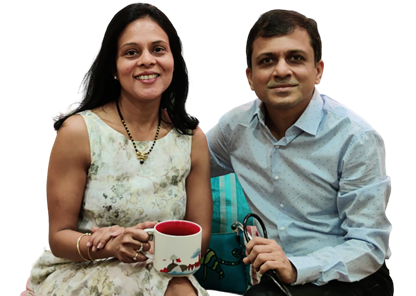 IN PERSON + ONLINE
Saturday 28th - Monday 30th October 2023
Three years since we came together with colleagues to welcome these two special teachers in person to our shores . Such an occasion merits a special venue and Dartington Hall in beautiful Devon is that. We invite you to up sticks and immerse yourself in some inspirational teaching, community and all the beautiful environment in Devon has to offer.

This at a time when the MAPPING system itself is drawing together and integrating all three kingdoms of mineral, animal and now plant.
Three days to explore the MAP, an approach to homeopathic case taking which both opens horizons and enables us to hone in with precision on the patient's state and on remedy selection.
Plus, a chance to partake in live case taking processes with these highly experienced practitioners and be brought up to date with their latest insights.
Venue: Dartington Hall Dartington, Totnes, Devon, TQ9 6EL
Cost: In person £285 early bird extended to 6 October 2023, £310 from 07.10.23
Payment option: 2 instalments of £155, 2nd instalment due by 29.09.23
Online: £210
Travel options: REDUCED PRICE TRAVEL ON GREAT WESTERN TRAINS
SEE FURTHER DETAILS INCLUDING ACCOMMODATION AND TRAVEL CLICK HERE
PLUS CELEBRATION DINNER ON SUNDAY EVENING
OR Email us FOR INFORMATION
THE SEMINAR WILL BE RECORDED FOR SUBSEQUENT VIEWING
CANCELLATION POLICY: Cancellation within one week of booking will receive a full refund. No refunds will be issued after 29 September 2023
UI*


Stay in Touch! - Get our Newsletter for forthcoming events

h
Case Taking and the MAP

Live Case of a child

Lesser Known Raptors

Infertility treated with bird remedies
Defining the Predominant and Capacity Levels